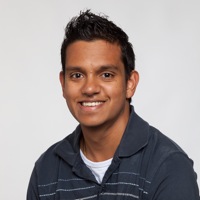 Hi! I'm Dulitha Ranatunga, a 23 year old full stack software engineer from Canberra, Australia. I currently work for Orion Health, creating software for doctors and hospitals. Before that, I spent my days at the Australian National University where I had many amazing experiences, or at CSIRO where I worked on some awesome projects. When I'm not working, I enjoy playing a variety of sports or board games, going on hikes and travelling.
Current Involvements
Orion Health
Orion Health is a global eHealth software company providing clinical workflow and data integration solutions. I work with a full stack - JS, Java, Hibernate, SQL to create awesome tools that use the power of computers to reduce clinical mistakes and improve patient safety. Specifically, I build applications in the medicines domain - creating a global drug model and managing medications.
Past Involvements
CSIRO
CSIRO is Australia's premier scientific organisation. I have worked on several projects with them from academic publications to public engagement.
As an intern (and ongoing part-time research officer), I explored multi-touch interfaces for interacting with 3D point clouds.
As part of my honours research, I created a system for object manipulation in 3D remote guidance systems. More details here:
During the same year, I also worked with an artist for an exhibit at Questacon - Australia's national science and technology centre - showcasing wheat research to the general public. More details here:
University of Nottingham / Travel
In July 2012, I left home to travel the world. I suspended or left all my responsibilities in extra curricular activies and employment. I spent 7 weeks in America (including 1 week at SIGGRAPH 2012), and stopped by Iceland on my way to the UK. In September, I began a semester of studying abroad at the University of Nottingham. I spend most weekends out of town; travelling around the UK, learning how to fly a glider plane or hiking in the peak and lakes districts. I'm also studying modules that come from a variety of different areas such as Computer Graphics, Mixed Reality, Bioinformatics, HCI and Cloud Computing. I plan to spend the next few months travelling around Europe and the UAE before returning home in February.

Update: I have returned. It was awesome.
ANU Computer Science Students' Association (ANU CSSA)
I was the Vice President of the ANU CSSA. I joined the society in 2011, and together with president Nguyen, we rebooted the society to make the biggest technology society on campus. In 2011, we grew from 20 members to over 200 and ran over 15 events in the 26 weeks of study (almost one event per week). I had some involvement in all of our events and also maintained a weekly newsletter which provided information about opportunities for students.
Some of the events we hosted or promoted were:
Technical workshops:How to use LaTeX, intro to Microsoft Kinect SDK, and developing on the Google Maps Api
Social events: BBQs, Pizza Evenings
InstallFests (getting started at ANU), and Later Year advice session
Epic Games Nights - these were our biggest events (1 per semester), where 100s of students spend the night playing games
Student Ambassador for the ANU College of Engineering and Computer Science (CECS)
I was also a student ambassador for CECS. This has been a rewarding engagement that sees me talk to prospective students about what university is like. I am definitely enjoying my university experience, and I think its something that a lot of students should enjoy. Thus, I hope by sharing my story that I can inspire future students to continue their studies. Beyond the actual speaking opportunities, I also get to help with the various activities the college organises. In 2011, I participated in:
University of Newcastles' Science and Engineering Challenge - helped co-ordinate activities.
ACT Robocup Junior - helped judge and run the Search-and-Rescue competition.
Careers Fair and Open Day - this is where we get to speak to prospective students, when not visiting their schools.
You can also check out my ambassador profile
here.
Microsoft Student Partner (MSP)
As a Microsoft Student Partner, I connect with the student body that helps promote the various opportunities that Microsoft has for students. I joined this program so that Microsoft had a presence on campus, and so fellow students didn't miss out on great opportunities. The benefit for me through the program was that the increased exposure to all things Microsoft made me get involved with development on the Kinect.
As a MSP, I did the following in 2011:
I ran a Kinect Development Workshop, teaching students to get started with Kinect development.
I gave various presentations on things ranging from Imagine Cup Australia, DreamSpark, Windows Phone 7, ItsNotCheating and the Windows 8 Developer Preview.
Organised through the program to have 6 Xboxs and some Kinects provided for each of the ANU CSSA Epic Games Nights.
Travels
I like to think that I am well travelled, but I've barely seen the world. I love to talk about my travels so feel free to ask about any of the places I've been below. I'm always happy to receive recommendations on where to go next!